The SASSA Social grant payment for February 2023 will begin on the 2nd of February 2023. Older persons will receive their grants from this date, followed by the disability grant on the 3rd of February, 2023.
All other grants will be paid from Monday 6th of February, 2023.
SASSA reiterates that the gold SASSA cards are still valid and active contrary to other reports.
It is recommended that clients open their own bank accounts with an institution of their choice as it will assist them to take ownership of their funds and collection.
See qualifying criteria for Older Person's Grant below: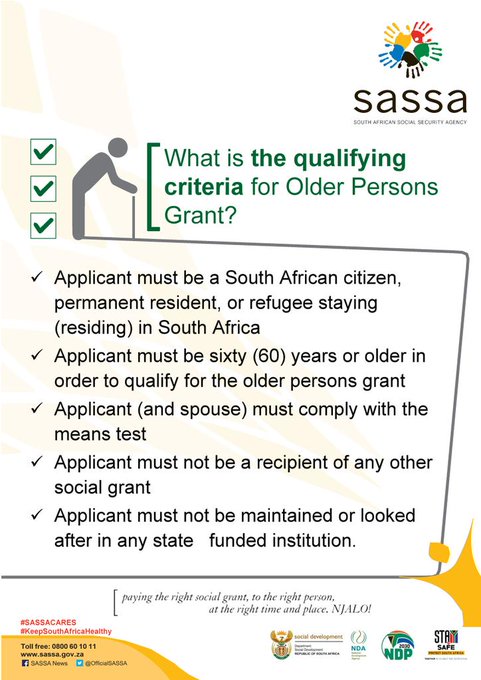 Please be careful of numerous fake news making rounds on social media. when in doubt please go to your nearest SASSA office or call our customer care number. Direct people to our page for more information.

»SASSA Social grant payment dates for February 2023«