A former governor of Imo State, Senator Rochas Okorocha, says Nigeria's myriad of problems seem unsurmountable because of her lean resources.
The former governor, who is currently representing Imo West Senatorial District in the National Assembly, who made the assertion in Abuja, noted that though the
world
has tagged the country negatively in various ways, he believes that Nigeria is a great and blessed country which will change with time to become a producing country rather than a consuming country.
He opined that if traditional rulers had been given their place in the scheme of things, banditry and Crimes would have been nipped in the bud as the traditional institution remains the chief security of any community.
Senator Okorocha,  further noted that youths are the bedrock of any administration which if trained properly especially in technology,  will stem the tide of migration in search of greener pastures.
He reminded women that they have extra responsibility to cater for their families and as such, need to become financially independent in order to end what he tagged "country imposed crimes" and create a Nigeria without poverty.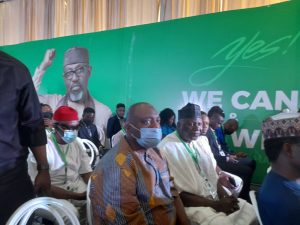 According to Senator Okorocha, Nigeria is in dire need of a leader who will help the poor and needy, be a promoter of national unity, and can give free education from primary education to secondary school since about 14.5 million Nigeria children are out of school presently.